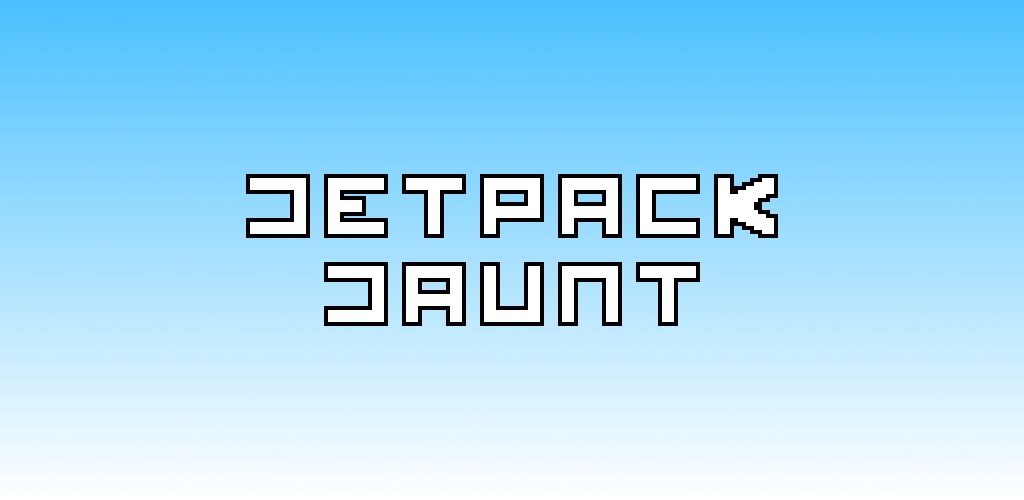 Jetpack Jaunt
Collect. Avoid. Unlock. Be #1.

10 Colourful Suits to collect!
This is my first game I have created and released. Each update includes new elements of game development I have learnt. You can follow my journey in the Dev Log.
I hope to add many more features such as: more suits to unlock; different characters to play as; audio; IOS release.
---
Privacy Policy
Jake Matthews-Belcher built the Jetpack Jaunt application. It is provided as a FREE APPLICATION by Jake Matthews-Belcher.
This page contains the privacy policy of this application, regarding the collection, use, and disclosure of Personal Information if anyone decided to use this Application.
If you choose to use this Application, then you agree to the collection and use of information in relation to this policy. This Application does not collect, store, transfer, disclose or sell any personal information that belongs to you.
Third Party Services
The application does use third party services that may collect information used to identify you.
Links to privacy policy of third party service providers used by the app:
Advertisements
Advertisements are provided by third party services called Unity and AdMob. You can view the Privacy Policies of these services above.
Personalised Advertisements
Personalised Advertisements offer you a better advertisement experience as adverts displayed are directed towards you and your interests. For our advertisement providers (mentioned above) to display Personalised Advertisements whilst you are using this Application, your personal data will need to be collected and processed by Unity and AdMob.
By agreeing to this privacy policy you are giving consent to Unity and AdMob to collect and process your personal data in order to display Personalised Advertisements to you. Please read the Privacy Policy of Unity and AdMob above to identify the specified data they collect.
Opt Out From Personalised Advertisements
Easy. Just uninstall the application from your device!
Advertisements Contain Third Party Links
This Application contains advertisements that when clicked on, may redirect you away from the application, to third party services, applications or websites. Note that these third party services, applications or websites are not operated by me. Therefore, I strongly advise you to review their Privacy Policy's. I have no control over and assume no responsibility for the content, privacy policies, or practices of any third-party sites or services.
Children's Privacy
This application does not address anyone under the age of 16. I do not knowingly collect personally identifiable information from children under 16.
Changes to This Privacy Policy
I may update this Privacy Policy from time to time and changes are effective immediately. I recommend reviewing this page regularly to ensure you are kept up-to-date with changes.
Contact Us
Effective date: 4th April, 2019
Available on